This Episode has been archived. For more information on how you can hear this episode e-mail brea@oldmanandbittergirl.com
IN THIS EPISODE : Old Man, Bitter Girl, and Dean "The Wanksta" throw a special party in honor of Fuska's newest album, due to release on February 26th.  The songs on this podcast are all FUSKA! With songs from the previous album, and the entire new album.  Fuska and tons of other bands will be playing the cd release show on the 26th at the white swan.  Doors open at 9.  To  find out more information about the cd release show on February 26th,  CLICK HERE.
To view photos related to this podcast, CLICK HERE.
Saturday, February 26th – Fuska E.P. Release Show
With Performances by::
Conflikto
Alimanas
Fuska
Anikilacion
Milicia
Howard Roark and the Egomaniacs
@The White Swan.  FREE FREE FREE ENTRY!
Doors at 8 pm.
APPROX RUN TIME: 55:07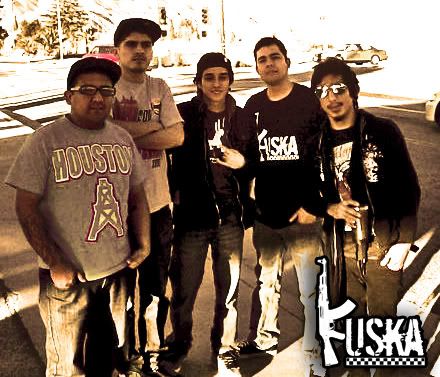 PLAYLIST:
From the album "Never to Late to Change"
- Fuska Blast
- Look What I Found
- My Relationship
From the album "Space City Moonstomp"
- Space City Moonstomp
- H-Town Troublemaker
- Triaciones Del Corazon
- Die By The Board
- Chika Ideal
- Cheve
- Vasos Vacios